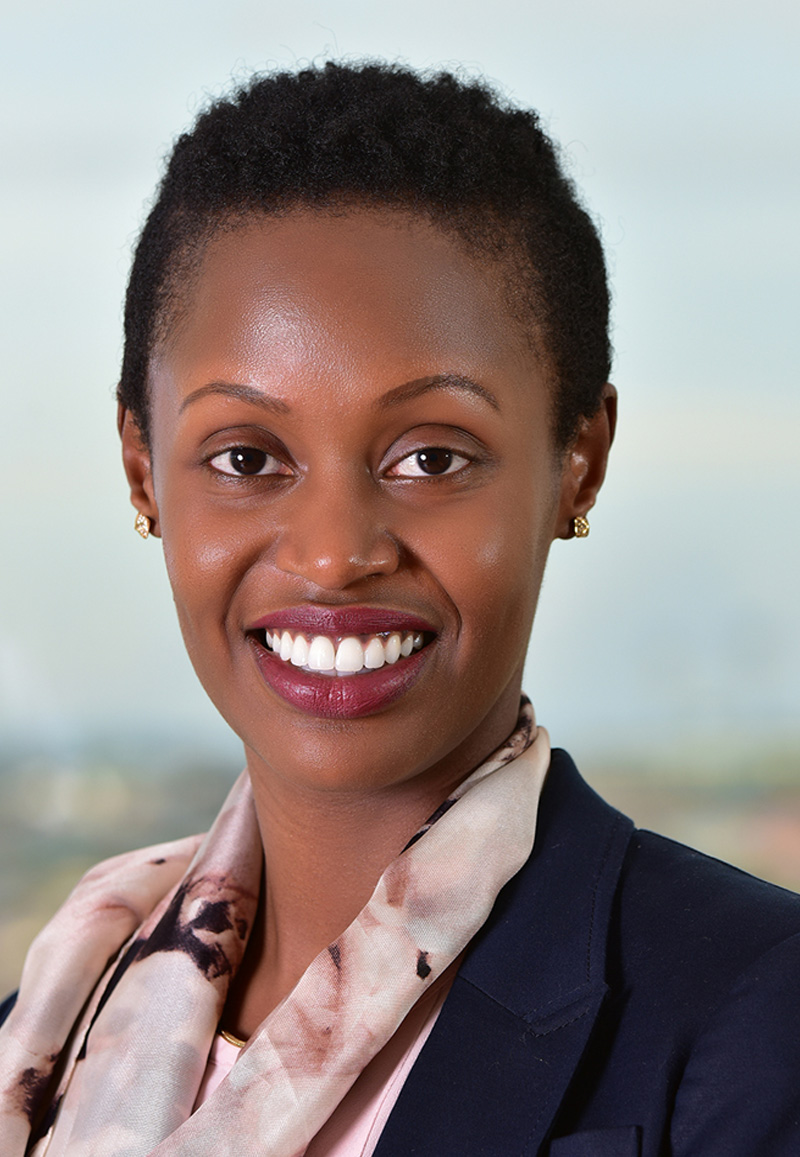 Diane Mugisha
Mrs. Diane MUGISHA is the CEO of Ngali Holdings. Diane is leading the strategy and vision of Ngali and its majority-owned subsidiaries including EAX.
Diane joins the Ngali team with a foundation in corporate services. She worked at the Banque Commerciale Du Rwanda, managing corporate accounts and ensuring efficiency between departments. She also has experience with analysis reporting for production and planning at her alma mater. With an early start, Diane has managed investment portfolios and has taken part in several management decision-making processes. Diane's interest in investments started as far back in college where she chaired in the Investment Club.
She worked as the Chief Corporate Officer for Ngali Holdings Ltd, where she provided oversight for the organization operations as well as its subsidiaries.
Ms. Mugisha serves on the board of Mediheal Diagnostics and Fertility Centre and previously served on the boards of Ngali Holdings' subsidiaries; Ngali Energy and RwandaOnline Platform Ltd.
Her leadership cut across investment to sports, as captain of her varsity basketball team. She gets to the courts whenever she has a chance and is an active mentor to young Rwandan students. She holds a Bsc in Business Administration with a concentration in Management, as well as a Master's in Business Administration, both from Kennesaw State University, United State.