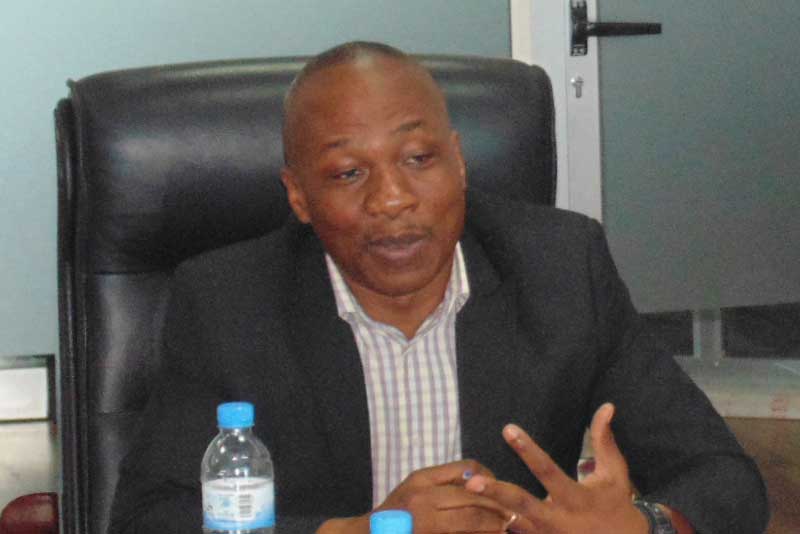 Enhancing Rwanda commodity trading platform
---
The East African Exchange is a regional commodity exchange which was established to link smallholder farmers to agricultural and financial markets enabling them secure competitive prices for products and facilitate access to financing opportunities. EAX Rwanda has its trading terminals located on the 12th floor of the Kigali City Tower building, in City of Kigali.
EAX was officially launched in Rwanda as a regional Exchange in Kigali on 14th July 2014 by His Excellency President Uhuru Kenyata of Kenya during the Northern Corridor Integration Project Summit. Backed by the government of Rwanda, and regulated by the Capital Market Authority, the Exchange can provide for national, regional and international buyers, and is able to trade agricultural and nonagricultural commodities through auction or spot contract. In April 2014, EAX went into a strategic partnership with the Rwanda Ministry of Agriculture and Animal Resources, taking into account their common contribution to linking products to markets and mainstreaming the agricultural economy into a national and regional economy. Under the terms of the memorandum of understanding, set up warehouses equipped with cleaning, drying, grading, weighing and re-bagging facilities in support of farmer cooperative groups across the country. EAX has warehouses in Nyanze, Kayonza, Musanze, Kigali, districts fully equipped with grain processing facilities and serving farmers and cooperatives. EAX conducts training and education sessions on the importance of grain quality and standards, warehouse and grain handling operations as well as the exchange's trading system. Through its operations, EAX aims at improving farmers grain quality to enable them get better prices. "We are focused at improving the existing value chain by identifying the actors, their needs and risk associated with them , and aim at resolving problems'' In 2015 pumper harvest season, more 1million Metric tons of maize was produced. If EAX could collaterize even 25% of this figure, providing drying, grading, weighing, re-bagging services, farmers will benefit'' says Dr. Kadri Alfah, EAX Rwanda Country Manager. EAX also aims at increasing farmers' bargaining power by giving them prices and providing a secured trading platform to discover prices in a transparent way. Farmers can then dictate their own prices, and will not sell if the prices are not good for them. '' there is an opportunity offered for farmers to make prices, rather than be dictated price''.
Products and services
EAX has supported cooperatives to make use of warehouses that the Government has invested so much to provide solution to chronic storage problems Rwandan farmers are faced. The warehouse in Kayonza is one that the farmers has benefited and are now successfully depositing their crops and receiving full services on drying, cleaning, grading, risk management. EAX guarantees the quality of all stored product, and farmers are fully compensated if they incur any losses in quality. and quantity in EAX warehouses. These certified warehouses are located at grain producing districts around the country ensuring easy access to farmers to keep their grains. The EAX warehouses are well equipped with facilities that enable us to receive, clean, dry, rebag and weigh into standard bag sizes, store the grains, undertake regular fumigation, among other activities. These warehouses are linked to farmer cooperatives producing maize and beans that are registered as members and provided with all the training and necessary support to trade their grains across East Africa. "We have the capacity to supply grains that meet the diverse needs of the market in a suitable manner", says Dr. Kadri. The warehouses are regularly inspected by RBS to ensure compliance with food safety requirements.
Grain quality improvement is a major goal of EAX. This process ensures that the grains conform to food standards for human consumption as well as increase their market value and appeal to offer the opportunity for sale at premium prices on the market. The ability of the grain to meet the quality needs of the market, which includes health needs, is guaranteed by EAX Collateral Manager, Collateral Management International ( CMI ) who are present in other Africa countries including Ghana, Nigeria, Uganda, Zambia and South Africa, and has been providing grain management services for over 90 years. In EAX, grains can be stored for a period of nine months with full protection for any physical losses. EAX grains are delivered by First In First Out ( FIFO ) meaning that grains stored first is sold.
When nine months elapse and the grains are not consumed, it is recertified and issued another bill of health certificate. "Our collateral manager is trained to identify grain agents of decay and possible infestation and disease which help us to address the factors of quality and quantity decay before they materialize," Dr. Kadri explains.
This guarantees food safety since the products deposited at EAX certified warehouses are kept safe from insect infestations fungus, aflatoxins infestations for the entire duration of storage.
Warehouses are fully equipped with facility to deliver grains within two days of transfer of ownership from the seller to the buyer. Transport is arranged and the goods are checked before they are put in transit. EAX ensures that a certificate of delivery is issued and is in conformity with what is being sold. There is a mechanism in place to resolve any disputes associated with differences in what was sold and was actually delivered. EAX operates a fully automated electronic trading platform powered by Nasdaq, one of the world's best exchange technology and expertise, operating over 70 Exchanges, clearing organizations and central security depositories in over 50 countries. Traders can buy and sell products from the convenience of their offices, homes farms or trade from EAX trading terminals. According to Dr. Kadri, the platform provides opportunity for the convenience of trade at low cost, as well as securely without worrying about market and price manipulations.
One of the most top challenges identified by EAX as barriers affecting the unstructured trade markets in Rwanda and East Africa is the lengthy settlement time between the buyer and the seller. There is always a risk of the buyer not receiving the right commodity they have bought and the seller not receiving the right amount of cash. This prevents buyers from having predictable cash flows and also delays the buyer in meeting inventory and there by discouraging them from participating in the trade.
EAX addresses this impediment by securing the commodity in advance at the warehouse as well as requiring buyers to make an initial pre-trade cash deposit in a designated settlement bank.
"EAX ensures that sellers are paid and buyers receive full delivery of goods within two working days of their trade," Dr. Kadri says. EAX meets its vision to ensure that the trade is done based on accurate and real time price information.
This ensures that traders buy and sell on the exchange based on accurate assessment of their business cost, provision of opportunity on tight budget and therefore price sensitivity. EAX disseminates market prices to traders through SMS messages, its website, newspapers, and other media sources. This allows all market participants, even those who don't trade with EAX to have an opportunity to a stronger negotiation position.
Policy makers are also able to identify locations with surplus and help combat food shortages on the national and regional level.
EAX provides training to build the capacity of all market participants to enable them use the Exchange products. The training is based on the needs assessment and identification of an individual trader. The training is targeted to increase understanding in commodity marketing, commodity pricing, and commodity standards. Trainings are also done on trading by contacts, commodity safety and quality assurance.
Transfer of ownership through Electronic Warehousing Receipts
Grains traded in EAX warehouses are sold through the transfer of ownership from a seller to a buyer, with both of them well aware of the condition of the grain being sold well in advance of settlement in a Spot contract. The warehouse receipt is a recognized negotiable instrument under Rwanda Contract law governing negotiable instruments which attests convention according to which they are part of the goods in the warehouse which can be sold or given as a guarantee to secure a loan. The EAX electronic warehouse receipt represents the stored commodities held in EAX certified warehouse.
---