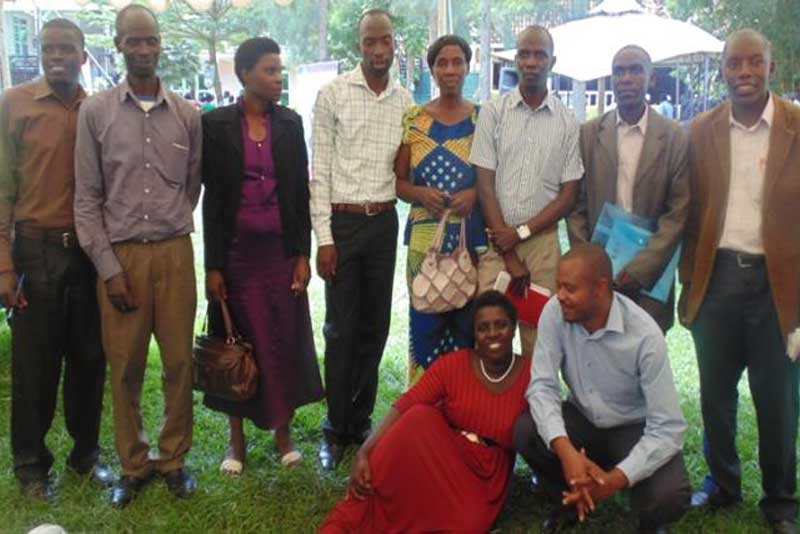 EAX Membership Network Forum Launched.
---
Friday, 18th September 2015 - East Africa Exchange (EAX) launched its member's network to serve as a forum for resolving common challenges facing the Exchange's members. In an event attracting representatives of members, EAX staff, officials from Rwanda Ministry of Agriculture (MINAGRI) and Collateral Management International (CMI) warehouse managers, this was an opportunity to train members on EAX products and raise awareness on service level agreements for warehouse operations, trading, price data, compliance, grading, settlement and delivery.
EAX is a membership based organization that draws its members from grain value chains, including farmers, traders, food processors and various services providers, including banks and other financial institutions. The Exchange has 130 members, comprising of 80 farmer cooperatives representing about 70,000 smallholder farmers through Rwanda; 22 commodity traders; 5 commercial banks; 12 commodity brokers and other value chain actors.
It's expected that EAX membership number will double in the near future as the Exchange expands its operations nationally and regionally. EAX provides a number of services including; secured storage, grain cleaning, drying and grading, warehouse receipts, warehouse receipts financing, trading, capacity building etc. The Network will enable EAX members to escalate common challenges to the Exchange's management for quick solutions, as well as engage with the Exchange to improve the range of services offered to them.
According to the Country Manager of EAX Dr. Kadri Alfa, EAX members will now be represented by select representatives elected within the network to serve their collective interest and wellbeing. EAX is today established and aims to improve service delivery by promoting members participation in solving issues faced in operations. '' we don't expect the network to be a pressure group but a forum that promotes constructive dialogue with the EAX for the purpose of improving the well being of EAX services members" said Dr. Alfa.
---