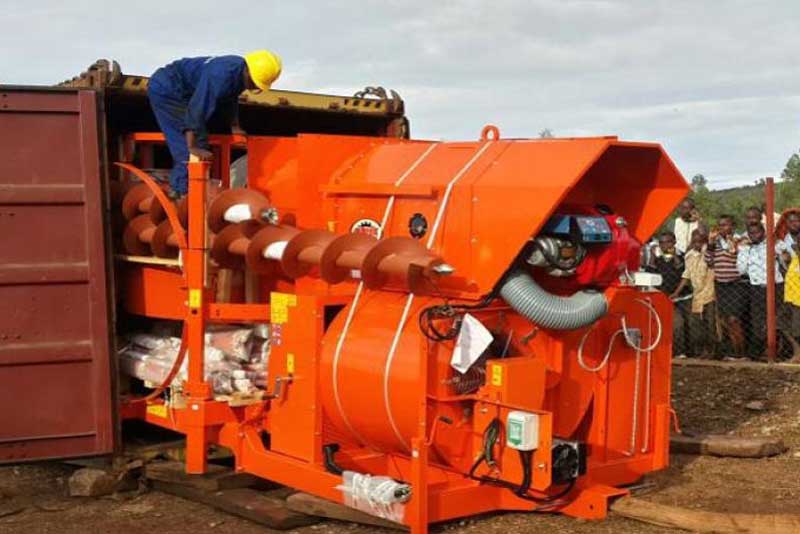 EAX Partners with Top Service to Increase Storage Capacity in Musanze - Northern Province
---
EAX Partners with Top Service to Increase Storage Capacity in Musanze - Northern Province
In March 2015, the East Africa Exchange signed a Memorandum of Understanding with Top Service, a private warehouse operator, to fully manage and operate an 8,000 metric ton (MT) warehouse in Musanze, Northern Province. This business partnership was initiated by the Exchange for the purpose of ensuring its members in Musanze District as well as the surrounding districts of Burera and Gakenke have adequate storage facilities for their harvested production. The terms of the agreement also include use of the newly acquired drying and cleaning machine which was acquired by the Exchange and delivered to the Musanze warehouse in March.
CMI, the Exchange's collateral manager, has been deployed to the Musanze warehouse and will be managing the dryer. The warehouse is now open for business and fully equipped to render full collateral management services to farmers and cooperatives including: grain handling, cleaning, drying, grading, fumigating, and re-bagging. The warehouse is fully insured and expected to 15,000MT grains over the year.
EAX is dedicated to supporting smallholder farmers in Rwanda and across the region. Partnering with key stakeholders is critical in its warehouse expansion plan. Banks in Rwanda are still lending to the agricultural sector at a rate of less than 10%. In order to increase access to finance, the banks need the guarantee of effective collateral management services to facilitate loans to the farmers who wish to use their deposited grains as collateral.
---